So, What's the Plan?FONT>
This weekend, August 1 - 2, will be very exciting. I have a trip planned for kayaking the Nantahala on Saturday and then kayaking the Ocoee on Sunday. For those interested in a Duckie, Torrent, or Raft the Nantahala is for you. If you would like to take a raft trip down the Ocoee, I will provide the necessary information below. I plan on video taping the Nantahala run. We'll all take turns coming down the river so I can get close-ups of everyone... especially the falls! Yeah, baby, yeah! If you want a copy of the video, just get me a VHS tape and put your name on it so I remember the owner's name.
Description

Saturday

Sunday

Picture

Duckie,

inflatable as well as deflatable

NOC

$30

$27

Tandem Duckie,

inflatable as well as deflatable

NOC

$50

44

Imagine the above picture but instead, with two people.

Sit on top kayak - "Torrent"

These are made of hard plastic.

NOC

$40

$35

Raft

NOC

$22/person

$17/person

Raft on Ocoee (guided)

Ocoee Rafting Inc.

Adventures Unlimited

OAR

NOC

N/A

$37/person

Kayaks must be rented in Atlanta.

Go With The Flow

High Country

$35

$35

All those interested in going email me. Weather information for Nantahala, Ocoee. Directions to the Nantahala. Directions to the Ocoee.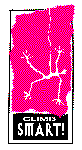 Disclaimer:
Climbing is indeed a dangerous sport and the responsiblities required to survive a climb rests solely on the individual climber and their belay slave, not me. If you climb and you crater it's not my fault. Frankly, you or your belayer must have screwed up and although I will be grieved that a fellow climber has stained and littered a good climbing area, I will assume no responsibility whatsoever for your mangled and broken corpse.