South Sister, Oregon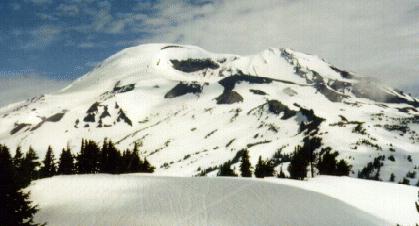 The third highest peak in the Oregon Cascades actually has one route that can be climbed with little technical skill or equipment during the summer months. The south side route from either Green Lakes or Devils Lake requires mainly good physical conditioning to attain the broad summit cone at 10,358 feet.

Other routes offer more technical challenges and diverse climbing scenery. The east side routes include Prouty Glacier and the Prouty Headwall, and from the north approaching from Middle Sister energetic climbers can take the North Ridge, Silver Couloir, and the North Face Couloir which is a classic remote north side cirque route that offers multiple pitches of snow or ice climbing.